2013 Ghosttalk - Salt City Confidential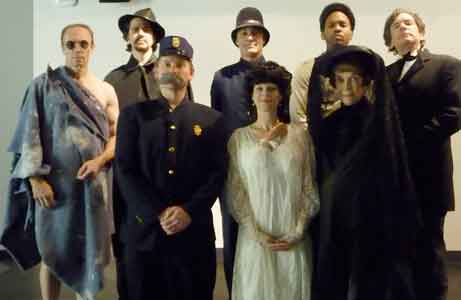 2013 Ghostwalk in Downtown Syracuse - Salt City Spirits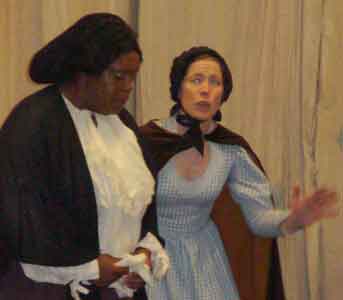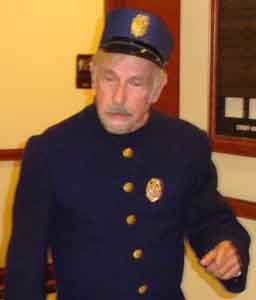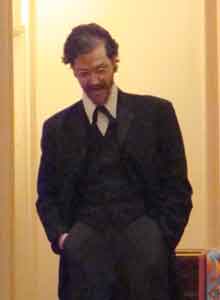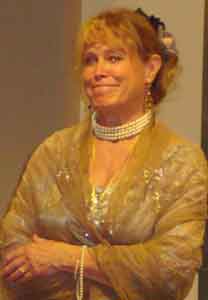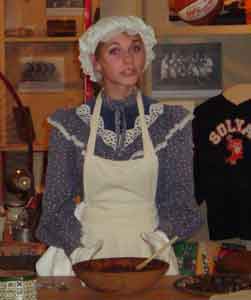 2013 Ghostwalk in Oakwood Cemtery - Oakwood Visions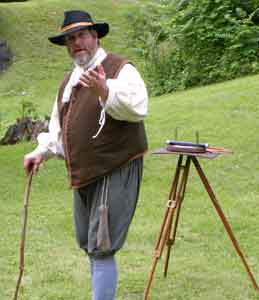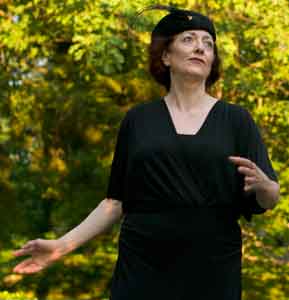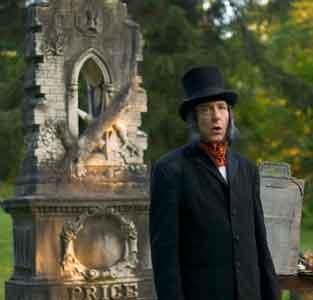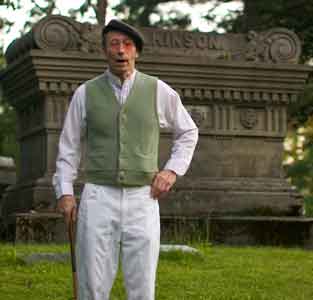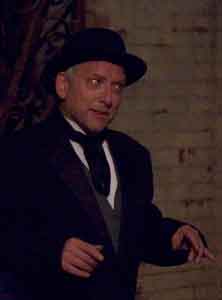 2012 Ghostwalk in Liverpool - "Lakeside Views"
Photos and descriptions by John J. Sposato
2008 Ghostwalk: High Spirits in Clinton Square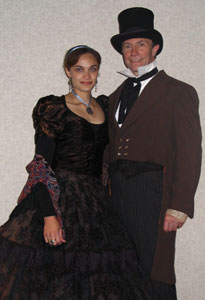 The Onondaga Historical Association Museum and Research Center celebrated Syracuse's historic Clinton Square . This year the OHA's adult drama troupe presented the fascinating life of Harriet Powell, known as the "whitelady fugitive" who came to Syracuse , NY in October 1839, as a servant to a wealthy family known as the Davenports . Within only a few days on October 7, 18 39 Harriet walked out the back door of the Davenports during a farewell celebration and was met by African American citizens of Syracuse who aided in her escape.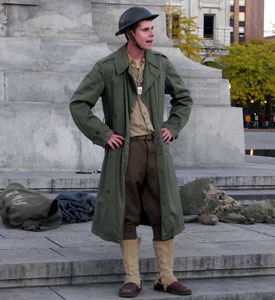 People found out more about the daring escape of Harriet Powell, along with other ghosts, by joining OHA for the "Ghost Walk 2008" which took take place on Friday and Saturday evenings of October 3 , 4, 10, and 11 from 6:00PM -8:30PM . Our guests enjoyed guided tours of the historic M&T Bank building (former Onondaga Savings Bank), The Atrium (former Edwards Department Store) the Gridley Building, WWI Monument, the Post Standard Building, the Clinton Exchange (former Main Post Office building), and C.L Evers Grocery store in the Amos Building.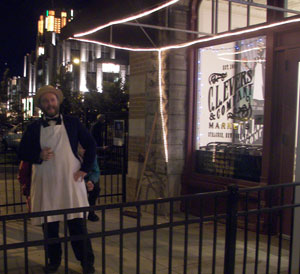 You can view the 2008 Ghost Walk PowerPoint presentation here. You can also purchase the old photos used in our PowerPoint presentation from our Photograph Store.
Here is a r eview from Gloria Lamanna, Heritage Area Coordinator, City of Syracuse:
The OHA Ghost Walk was absolutely wonderful, with live docents portraying individuals and re-enacting events of Syracuse's past centering around Historical Clinton Square and the Erie Canal , the historical hub of Syracuse .
I thought it was an enjoyable historical and educational tour. Anyone who attended this event walked away with a great deal of historical knowledge and an appreciation and understanding of the important role each character played in shaping Syracuse 's future. I think people who attended were amazed at what they learned about our rich local history which in turn will give them a greater appreciation of our community today. It was like a step back in time... and a fun way to learn local history !!!!! Bravo and many thanks to OHA for sponsoring a gem of an event.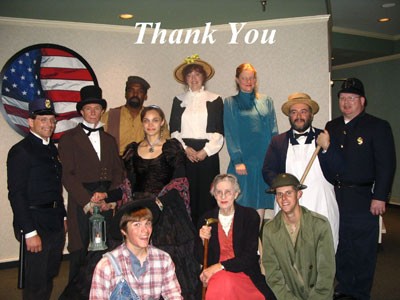 Ghosts from this year's Ghost Walk
Photos of C.L. Evers and Soldier taken by Thomas Hunter of OHA.
Photos of Harriet Powell & John Wilkinson and Cast of Ghosts by Bob & Kathy Brown.
---
2007 Ghost Walk: Park Ave. Poltergeists!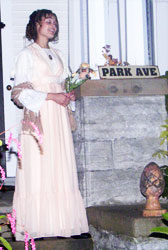 A Guided Walking Tour of a Unique & Revitalized West End Neighborhood.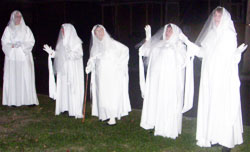 Stops Included: Dietz Lantern Factory - Leavenworth Park; Belden House - Historic House Tour; The 5 Sisters, And More!
While waiting for the tour, visitors enjoyed our PowerPoint presentation, which can be viewed here.
---
2006 Ghost Walk: Raise the Spirits!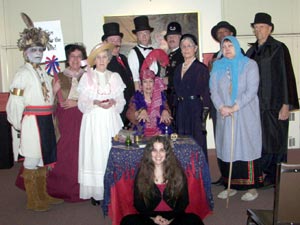 Due to popular demand from the resident spirits of Syracuse of long ago, the Onondaga Historical Association Museum & Research Center offered Raise The Spirits! - Ghost Walk 2006 on two consecutive weekends at the end of October, 2006.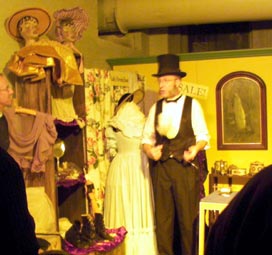 New for 2006 were one-hour walks led by guides through the darkened niches, pathways and subterranean passages of the former New York Telephone building, now the home of OHA, and narrated by friendly spirits along the way. Many people experienced a fun way to explore Syracuse's past without the worry of inclement weather in late October! They encountered a cornucopia of characters, customs, crime, calamity, crooks, kooks, crackpots and conundrums from Syracuses colorful past, including Syracuse's Madcap Merchant Prince, The Mystery of the Cardiff Giant, The Fate of the House that Salt Built, and much more!
While waiting for the tour, visitors enjoyed viewing our PowerPoint presentation, which can be viewed here.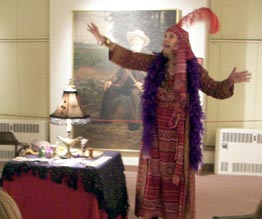 Here are some our visitors' comments:
A lot of talent and a lot of thought went into it. Thanks for the memory.
We had a great time, the kids loved it! The actors were great!
I love history especially when performed so well.
Some great enthusiastic acting.
Done very well. Learned a lot.
I thought this was very well done and interesting.
I really enjoyed the introduction to the different aspects of history here in Syracuse.
I thought it was really interesting and made the history fun.
Great way to learn about local history.
Good local history. Very well done.
---
The 2005 Ghost Walk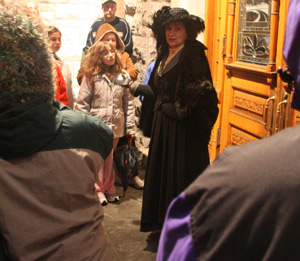 An outspoken Bishop, one of the forgotten pioneers of women's rights, a Civil War hero, a colorful former US president, tales from the Underground Railroad and the tragic account of a local actress were all features of the 2005 A Haunted History Happening Ghost Walk presented by the Onondaga Historical Association Museum & Research Center. According to OHA Executive Director Paul H. Pflanz, a Ghost Walk combines Halloween-themed storytelling with historical reenactments.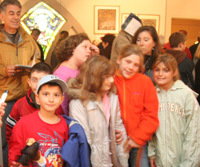 Participants in groups of 20 gathered at the OHA Museum, and were guided on their tours by OHA volunteer escorts every 40 minutes. The tour route covered several city blocks around the perimeter of the OHA Museum. At designated points along the route, actors in period costume, including local residents active in community theater, portrayed people who are part of Syracuse's history. The tour included portrayals of Harvey Baldwin, the first mayor of the city of Syracuse, and Edwin Vose Sumner, a Civil War hero who has links to Syracuse. During the Ghost Walk one of Syracuse's tragedies was also portrayed: the Leland Hotel fire as told by actress Cora Tanner, a near-victim of the fire.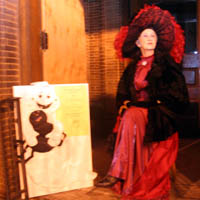 The event took place from 7 to 9 p.m. on Friday and Saturday evenings of Columbus Day Weekend. Advance sale admission was $5 for adults and $4 for children 6 to 12. Advanced sale admission for OHA Members was $4 for adults; $2 for children, 6 to 12. Tickets sold on the day of the event were $8 for adults and $4 for children 6 to 12.
All Ghost Walk proceeds helped fund the OHA Museum and Research Center and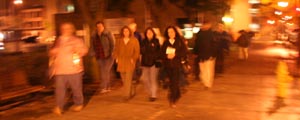 OHA's in-school local history education program. To order Ghost Walk tickets, people called OHA Monday through Friday at 315-428-1864. OHA also encouraged adults 21 and over who were interested in serving as Ghost Walk volunteers to call the OHA Museum.
About Events, Performances, Ghost Walk, Glorious Workplaces, Walking Tours, Lectures