Your help is needed. Give Your Time and Skills To Preserving Our Community's Past
Volunteer Biographical Form - Volunteer Today!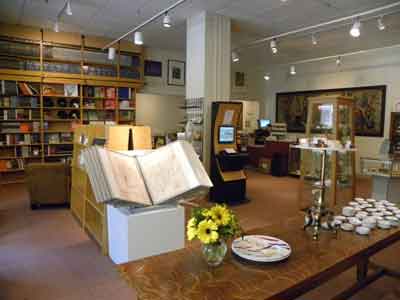 Work in the OHA Gift Gallery - We are presently looking for friendly individuals to man our gift gallery. Wed through Sun. Come join our volunteer team today and have fun!
Be An Educational Docent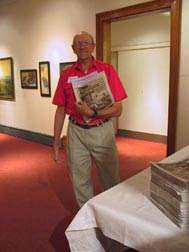 Assist with school tours, educational camps, or with OHA's drama troupe
Fundraising Event Assistance: Work on OHA's 3 fall fundraising events - A Haunted History Happening, Under the Eye of Gambrinus, and Our Glorious Workplaces
Get involved with telephone and mail correspondence, silent auction coordination, and ticket sales coordination
Maybe you possess graphic design expertise? We need help creating promotional flyers, tickets, signs, & invitations
Participate in the planning committees for A Haunted History Happening and Under the Eye of Gambrinus. The Haunted History Happening committee meets on an "as needed" schedule. The Under the Eye of Gambrinus committee meets Thursdays at the OHA Museum
Volunteer on the nights of these events. We can use volunteers to take tickets, mingle with guests and assist with their needs, communicate between staff, vendors, and guests, answer guests' questions, lead walking tours, and many other tasks to numerous to list.
For more information about volunteering for fundraising events, please contact Lynne Pascale, Development Director.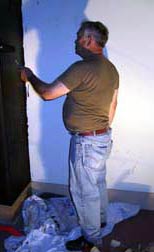 General Office Assistance
Answer our three-line telephone switchboard. Field questions from the curious public about exotic objects they found in the backyard or perhaps a genuine copy of the Gettysburg Address.
Assist with bulk mailing projects - History Highlights, invitations to receptions and fundraising events, notices of programs, and many other promotional materials.
Database entry to keep OHA's membership list current.
For more information about volunteering for general office assistance, please contact Karen Cooney, Administrative Assistant.
Maintenance & Construction Assistance
Do you have painting, carpentry, or construction skills? Like to change light bulbs? Have a cleaning obsession? Just want to roll up your sleeves and contribute to in any way you can?
Well, we can use you, too! We need folks who can paint kiosks for exhibits, change light bulbs in our exhibit galleries, dust and clean our exhibits and objects in storage, set up tables and chairs for meetings and receptions, and a host of other maintenance-type tasks.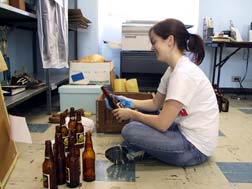 Work with the Collections OHA is the repository for thousands of photographs, maps, books, diaries, newspaper articles, manuscripts, military documents, paintings, sculpture, prints, typewriters, furniture, Native American material culture, musical instruments, tools, toys, household objects, and decorative arts. These and many other objects and materials are awaiting your care and attention! We need interested volunteers to assist with cataloging these objects and recording the information into our computerized database. If you're interested in learning more about working with the museum or archival collections, please contact Tom Hunter, Curator of Collections or Pamela Priest, Archivist.
Interested?...please email the completed volunteer biographical form to Karen.
Don't procrastinate any longer!
Print, complete, and return the Volunteer Biographical Form and start volunteering at OHAM&RC!